Ethan Payne (born 6 January 1993), better known by his online alias Behzinga, is an English YouTuber, Twitch streamer, and former professional footballer.
Started Youtube Journey in School
Payne registered the "Behzinga" YouTube channel while he was still in school on 24 February 2012. The channel started out with a mix of content from different video games, including Call of Duty, Modern Warfare 2, and Team Fortress 2.
Payne stated that his youtube channel name comes from his favorite television series "The Big Bang Theory". A series in which Sheldon Cooper often uses the catchphrase "Bazinga!; Payne altered the spelling.
Behzinga's YouTube career started with video game commentary, initially focused on Call of Duty and the FIFA series.
He started off his channel with Call of Duty videos but later moved to the FIFA series as he found it more enjoyable.
But over time, his style of content diversified. Ethan branched out to vlogging, commenting on football, and creating videos about comedy and fitness.
The Sidemen Group
On 19 October 2013, Ethan Payne (known as Behzinga), alongside four other YouTubers, formed a YouTube channel called Sidemen.
Since the start of 2014, The Sidemen group has been home to seven British YouTubers: Vikram Barn (Vikkstar123), Joshua Bradley (Zerkaa), Tobi Brown (TBJZL), Harry Lewis (W2S), Simon Minter (Miniminter), JJ Olatunji (KSI), and Payne.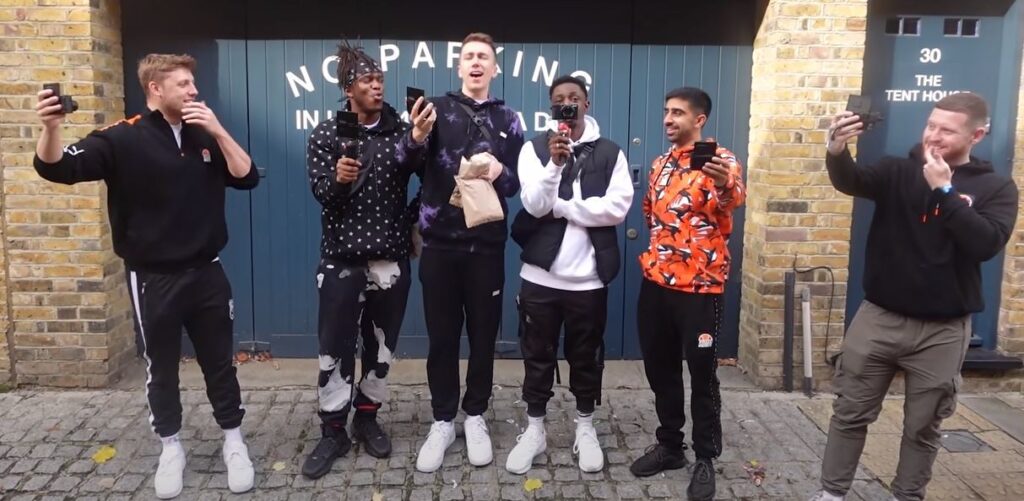 The group gained quick notoriety and became one of the most subscribed channels in the United Kingdom after gaining over 1 million subscribers in their first year of creation.
Their growth and impact have been described as "one of the more spectacular success stories of UK YouTube".
They upload sketches featuring challenges and video game commentary.
The group has over 20 million subscribers on their main Sidemen channel. and has more than 2 billion views.
The channel's success led to the creation of a clothing brand in 2016 called Sidemen Clothing.
Influenctial Online Creator
Payne was ranked 31st in a list of the United Kingdom's most influential online creators by the newspaper The Sunday Times in September 2019.
He provided commentary for the KSI vs. Logan Paul match that aired on Sky Sports Box Office in November 2019.
YouTube Originals documentary series
In October 2020, he played the role of himself in the three-episode YouTube Originals documentary series "How to Be Behzinga".
The documentary focuses on his struggle with depression, his run in the London Marathon, and his fundraising efforts for the Teenage Cancer Trust.
Low Point in Life and Career
He suffered from alcoholism for a long time but was able to overcome it with the help of his friend KSI and other sidemen members.
After overcoming his difficult period, during a stretch of time between 2018 and 2019, he had lost 36 kilograms (79 lb) due to switching to a healthier diet and exercising more often.
Related: Sidemen Net worth