Social Media can be disturbing at times and you need complete control , to make sure who sees your posts and who can comment.
Fortuntely facebook has given some provacy feaures which you can use to limit your posts reaching unwanted people.
Sometimes you may need to block the comments and sometimes you need restirct your posts visbsily to stop oters from accessing your privat einformation and photo. Let us see restircts others from seeing your posts to stop them commenting.
How to Turn off Comments on Facebook Posts and Restrict Visbibilty
Open your Facebook account in a brwoser either from your desktop or Mobile.
Locate the drop-down arrow on the top right of your screen and click on "Settings and Privacy"
In the New Window  Click on Privacy.
In the privacy tab , you can locate to Activity, which lets you who can see your future post?
Click on Edit and you can see the following options

Choose the best option to have control over your fabeook post.
We have now changed out seeting to have control on who can see our posts on Facebook.
Now lets us see how to use this setting to a particluar post. 
Select the post where you want to edit
Tap the three vertical dots in the upper right-hand corner of the post
Tap on Edit Audience.
And choose your prefred setting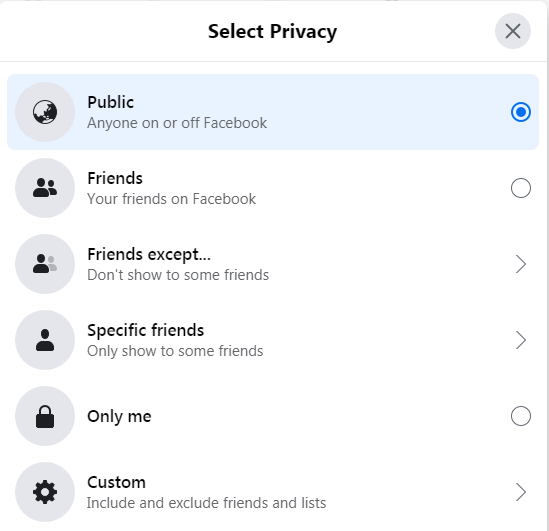 How to Turn off Comments on Facebook Groups
In order to turn off comments on Facebook groups , you either need to be the admin of the group or the person who made the post.
Steps:
Click on the post where you want to disable the comment
Click on the three dotted icon and click on turn off comments.